Dr Xiong He
 Jesus College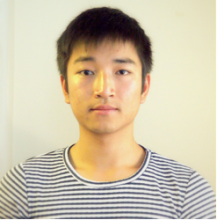 Research Interests
Research Interest: Photo catalyst; Lead acid battery recycling; Environmental Science;
My current research focus is to optimize a patented hydrometallurgy lead acid battery recycling process. This novel recycling process is a promising green technology which will lead to great benefit for a more sustainable battery industry.There are two main problems need to be solved. One of them is the removal of impurities in the lead paste to obtain pure lead oxides. Another one is controlling the polymorph of the final products (lead oxide). 
Publications:
Xinfeng Zhu, Xiong He, Jiakuan Yang et.al. Leaching of spent lead acid battery paste
component by sodium citrate and acetic acid. Journal of Hazardous Materials,
2013(250-251)387-396.